You are in :
Home
:: About Us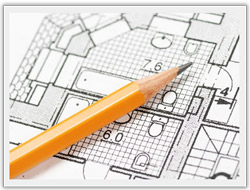 It's a Architectural, Interior Design, cum Project management Firm offering its services all over India. It is a company which was formed with the sole intention of providing Clients in India, International Class Interior Design and Architecture at affordable rates.

We Like Minded Professionals Who Have Excelled In Design and Project Management Felt the Need to Provide Clients With.
Ethical Business Practices
Guaranteed on Time Delivery
Guaranteed On-Budget Delivery
Guaranteed Quality Control
Efficiency Studies of Short listed Premises
A Unique Design Every time
Mind Space specialises in doing Corporate Projects. Mind Space Team is empanelled with Tata Teleservices Ltd. for their projects in Uttar Pradesh and Uttaranchal.

Mind Space has a strategic alliance with iDream Advisory Services. Joining forces with iDream, we are capable of delivering projects in all major cities in India and have set up offices in those cities. Our Mumbai , Delhi and Bangalore offices keep us abreast of the latest International Trends in our industry and also helps us to carry out projects in these cities.