You are in :
Home
:: Why Us

WHY MIND SPACE
?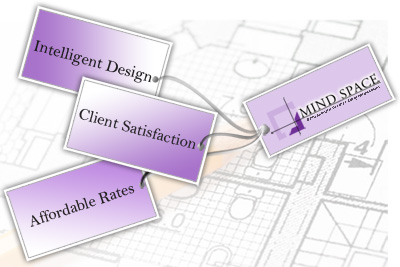 Sheer Experience of Handling Multinational and Indian Companies alike. Mind Space Was Formed With the Sole Intention of Providing Solutions at Affordable Rates.
No Quality Compromises
Our Endeavour At All Times Is To Save a Clients Money, By Way Of Intelligent Design
We Are Ethical
It is noteworthy the above are qualities that the Mind Space Team has identified as being top-of-mind concerns for clients in India. These are aspects of the industry in India which are not yet "taken for granted are valued high professionally". The Mind Space team has learnt from its experience that if you focus on these points, one cannot go wrong.